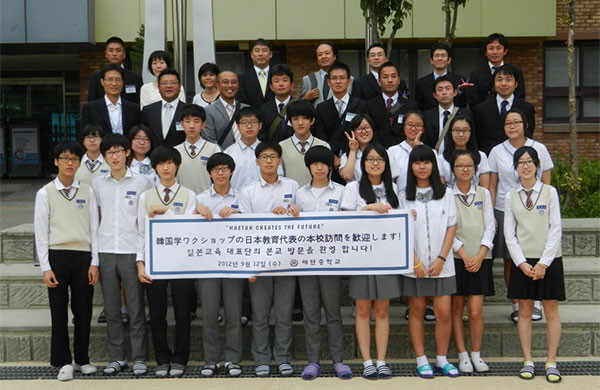 Held every year, the workshops allow Japanese sociology teachers to attend lectures on Korean politics, history, and culture, to visit Korea's historical sites, and also to visit Korean households and schools to experience various kinds of exchanges during the two weeks of the program.

Through this exchange program, IJS has been successful at building a wide range of networks with Japanese teachers in the field of higher education. And those who participated in this workshop often revisit Korea with their students, enabling the networks to be passed down to a younger generation.

IJS puts every effort to make this project as fruitful as possible by producing annual reports after all the programs are complete. We believe that these exchanges play a pivotal role for IJS' field studies and educational project we conduct in the future. Also, those teachers who participated in the program continue to share academic interests among one another online.