Since its launch in 2004, the Institute for Japanese Studies at Seoul National University (IJS) has established a global base for research in Japan and has been aiming to become a 'window' for viewing Japan. At the beginning of the establishment, IJS has made a lot of effort to establish and adhere to the principles of operation and development in order to become a living standard of a professional Japanese research institute. In the course of carrying out the Humanities Korea (HK) project, the institute has strived to improve the system of research activities and to organize and institutionalize the research base. IJS also promoted the popularization, localization, and internationalization of research institutes and their activities through close connection of research, performance report, and publication activities.
Now, I think it is the most important "to know Japan properly" if we think about what IJS needs to do at this point. This is something I dare to say based on my own personal experience of studying Japan outside Japan. When I first went to Japan in 1991, when Japanese business administration dominated business academia, what I learned in textbooks and the actual phenomenon there seemed so different to me. So, I embarked on a study to see Japan in its true form and in the field, and I was able to establish the theme that Japanese business management cannot continue with the current system. Because I was neither a person from Japan nor a Japanese, I believe I was able to establish a new perspective when the blind spot of Japanese academia was still prominent. In the future, I would like to further enhance the utility of "Japanese studies from the outside" and support many researchers so that they can approach real Japan.
One direction of research activities I would like to suggest is 'Japanese studies for Korea.' I think that Japan is a 'mirror of the future' that has experiences in many social phenomena before Korea both now and then. Therefore, one of the great significance of Japanese studies in Korea is that, by objectively evaluating Japan, it can also provide Korea with various opportunities to be objectified. Nevertheless, Korea is in a situation where there is no Japanese think tank either in the public or private sector. For this reason, I believe that the significance of IJS, which has its own researchers and brings related scholars from other organizations on campus such as Graduate School of International Studies and College of Humanities in research projects of all levels, is tremendous in Japanese academia of Korea.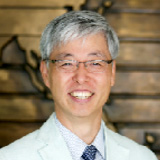 Now, the institute has a new goal of sustaining true 'Japanese research for Korea' on the groundwork for expanding overseas which will be set up as IJS initiates and actively participates in the East Asian Japanese researcher council in addition to the existing international academic activities.
In addition to the institutionalization-systematization and localization-internationalization based on principles, IJS is now going to be reborn as a global research base conducting 'Japanese studies for Korea' by accurately looking at Japan from 'Korea outside of Japan.' In order to achieve this, we will aim for efficient and simple operation of the institute and make it possible to carry out the best quality research on various areas of interest for researchers. I hope that IJS will take a leap of becoming Korea's leading professional Japanese think tank and contribute to the coexistence and development of Korea and Japan.